This Scouter Weekly is brought to you by your Friends of Scouting contribution. Issue 5 February 3, 2017
---
For those who for any reason were unable to receive the announcement that was sent earlier this week:
San Francisco Bay Area Council Boy Scouts of America
Special Announcement
January 31, 2017
Consistent with the announcement made on January 30, 2017 by the National BSA the San Francisco Bay Area Council (which serves almost 15,000 youth throughout Alameda county and San Francisco) will accept registration in our Scouting programs based on the gender identified by the family as indicated on an individual's joining application.
For many years, the BSA along with numerous schools, sports and other organizations have ultimately deferred to the information documented on an individual's birth certificate to determine eligibility for our single-gender programs, (Cub Scouts and Boy Scouts). This approach however is no longer sufficient nor is it applicable across all Councils in the BSA as numerous state laws are interpreting gender identity differently. Such laws vary widely from state to state; therefore a practice applied by one Council in one state may differ greatly from that of a Council in another state.
The San Francisco Bay Area Council is committed to identifying program options that bring the benefits of Scouting to the greatest number of youth possible. Further, we will do our best to help facilitate Scouting programs that can provide for the welfare and best interest of each child.
As more information becomes available in the days and weeks ahead it will be shared here and in other forums.
---
What is Friends of Scouting (FOS) and Why Should Your Family Participate?
FOS is the annual giving campaign to the San Francisco Bay Area Council. It provides Scouting's families,
volunteers and friends with the opportunity to financially support the operations of their local council. The San Francisco Bay Area Council provides many important services to your pack, troop or crew, its leaders and the young people. These services are necessary to provide a high-quality experience for all of our Scouts and families for Scouting to be made available for local youth to join.
The Friends of Scouting Campaign for packs, troops and crews are done through presentations to families of Scouts. Presentations are typically conducted at unit meetings during the months of January, February or March and are most effective when most families will be in attendance, such as at a Pack Blue and Gold Banquet or a Troop Court of Honor.
The Friends of Scouting campaign is one of the largest sources of income generated by the Council to support units to have a quality program throughout the year. We ask families like yours to help support the costs that the council incurs to keep Scouting strong for all boys. That $24 yearly registration fee you pay goes directly to the National Boy Scouts of America for program development – none of it stays local to help pay for any of these costs.
The Scouts in this photo could be yours. Without Friends of Scouting contributions they wouldn't be smiling as much. All contributions are used by the San Francisco Bay Area Council provide support and service to your unit and other Scouting units in Alameda and San Francisco counties.
---

Celebrate the Birthday of Scouting with a Blue & Gold Banquet

February is Scouting Anniversary Month! Throughout the month, Packs celebrate the birthday of Scouting with their annual Blue & Gold Banquet! Check out these top 6 tips to making your Blue & Gold the highlight of the year!
Have a Blue & Gold Organizer. -This is a great role for a new volunteer to take on since it has a definitive timeline. It takes some weight off the Committee and gives a parent a chance to help out in a fun way.
Have a plan! - Planning ahead will save you lots of headaches and prevent last minute scrambling . Check out this post with 6 different planning guides.
Have a great theme. - A theme can liven up traditions and help Scouts have a blast. Read 8 themes your Cub Scouts will love & visit our local Scout Shop for lots of decorations and supplies!
Don't reinvent the wheel. - There are lots of great resources just a google search away. Check out the Cub Scout Pinterest Page for lots of ideas.
Schedule Presentations. - Make sure to let your District Executive know when your Blue & Gold will be so they can help schedule your FOS presentation. Not sure who to contact? Give us a call at 510-577-9000.
Keep it Simple, Make it Fun! - Most importantly, the Blue and Gold should be fun for adults and the Scouts!
(article reprinted from Silicon Valley Monterey Bay Council newsletter)
---

The requirements listed in this Boy Scout Requirements book for rank advancement, Eagle Palms, and merit badges are the official requirements of the Boy Scouts of America and are effective Jan. 1, 2017 through Dec. 31, 2017.
Scout is Now a Rank
Scout became a rank effective Jan. 1, 2016. All requirements for the Scout rank must be completed as a member of a troop or Varsity team. If you have already completed these requirements as part of ther Webelos Scouting Adventure, simply demonstrate your knowledge or skills to your Scoutmaster or other designated leader after joining. Upon joining, a Scout must still meet the age requirements. He must be a boy who is 11 years old, or one who has completed the fifth grade or earned the Arrow of Light Award and is at least 10 years old, but is not yet 18 years old.
This printing includes
Ranks Requirement Changes:
Second Class (2d, 8e)
First Class (8b)
New Merit Badges
Exploration
Revised Merit Badge Requirements
Disabilities Awareness
Hiking
Pioneering
Radio
Minor Merit Badge Requirement Updates
American Business (new 1c; new 2c)
Athletics (3; 5, group 6, baseball throw for accuracy)
Automotive Maintenance (2c, 2e, 2f, 2h, 6a, 8b, 9d)
Camping (new 1b)
Climbing (8)
Coin Collecting (6)
Cooking (3c, 4, 5a, 5d)
Dentistry (7)
Dog Care (new 6f)
Fire Safety (1a; new 1c; 3, 4, 5, 9, new 12)
Fish & Wildlife Mgmt (5c, 6b, 6c, 8)
Fishing (4, 9; new 10)
Forestry (new 6; 7)
Game Design (6)
Indian Lore (new 1; new 5i)
Journalism (2a)
Landscape Architecture (2a, 2b, 3, 4)
Leatherwork (4, 5c)
Lifesaving (1b)
Music (deleted 4d; new 5)
Nuclear Science (1b; new 1d; 2)
Plumbing (6)
Programming (1b, 2b, 4a, 5a, 6)
Pulp and Paper (3)
Rifle Shooting (1c; for option A: 2f and new 2g; option B: new 2c; option C: 2d)
Safety (2a)
Salesmanship (1, 6b[4], 7b)
Scholarship (1a)
Small-Boat Sailing (1, 2))
Sports (1, 4, 5)
Traffic Safety (4b)
Wood Carving (1b, 4b, 4d)
(reprinted from 2017 Boy Scouts Requirements book, sold at East Bay Scout Shop)
---
Swimming Merit Badge Days
This Merit Badge Day will provide the opportunity for Scouts to work on completing swimming Merit Badge Requirements.
Scouts should attend either the morning or the afternoon session on either Saturday or Sunday.
Class limit of 20 Scouts per session.
Where: Robert's Pool/Recreation Area., 10570 Skyline Blvd, Oakland, CA 94619
Cost: $45 per Scout. Snack will be provided.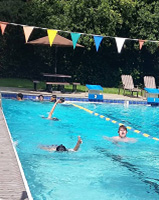 Spring Sessions: April 22 or 23, 2017
Morning Session 8 AM - 12 PM (Check-in at 8 AM)
Afternoon Session 1 PM - 5 PM (Check-in at 1 PM)
Click here to register NOW!
Fall Sessions: September 23 or 24, 2017
Morning Session 8 AM - 12 PM (Check-in at 8 AM)
Afternoon Session 1 PM - 5 PM (Check-in at 1 PM)
Click here to Register Today!
Note About Requirements being covered during sessions:
Boy Scouts will be able to attempt each requirement (as time allows), but there is no guarantee they will pass each requirement. Also, if scouts cannot pass requirement 2 (the swim test) they will not be allowed to participate in the rest of the session due to safety reasons. (See additional notes on website).
---
SCOUT AND VENTURE TRAINING OPPORTUNITY!!
National Youth Leadership Training (NYLT) Registration now open – 3 Sessions in 2017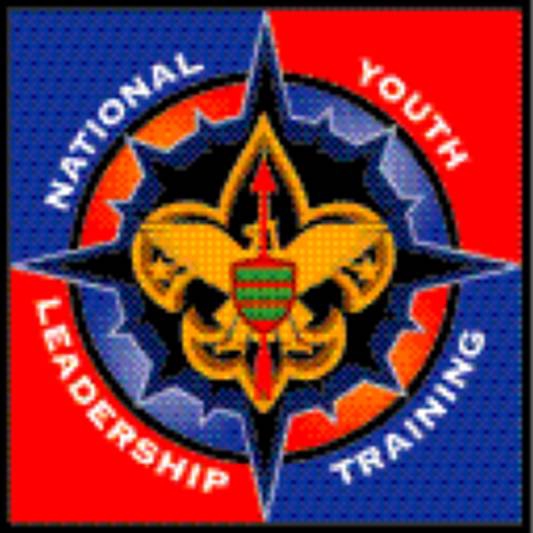 The San Francisco Bay Area Council is offering 3 sessions of National Youth Leadership Training (NYLT). Two are in June and a new one is being introduced for the Fall of 2017. The 3 sessions are:
June 12-17, 2017 – Monday Morning Start; Saturday Evening End

June 18-24, 2017 – Sunday Morning Start; Saturday Noon-time End

Sept 16-17, Sept 22-24, and Oct 6-8, 2017 – Attendance at all 3 weekends required.

Sept 16-17 – Saturday Morning thru 5 PM on Sunday

Sept 22-24 – Friday evening thru 5 PM on Sunday

Oct 6-8 – Friday evening thru 8 PM on Sunday
The weekend course in the Fall covers everything covered in the other two sessions. This is not a condensed course; it is broken up over 3 separate weekends. It does NOT require that the participant take time off of school to attend.
To register, go to the www.SFBAC-NYLT.org site. Read the information there about NYLT before registering.
---

---
American Red Cross First Aid & CPR Training
San Francisco Bay Area Council
Date: Saturday, March 4, 2017 - 8 AM to 5 PM (Check-in at 8)
Cost: $85 – course cost includes all Red Cross fees/certification for First Aid with CPR- Infant and CPR/AED- Adult and Child. Lunch will be provided.
Location: SFBAC Office, 1001 Davis St. San Leandro
This course is being offered in partnership with East Bay Regional Park's Lifeguard Service and is open to any registered older Boy Scouts and Adult leaders. Registration is open to troops and individuals. Troop leadership must be provided for troops and individual scouts must be accompanied by a paying adult. Register online (click here)
*Participants must be at least 14 years old if attending this class.
---
Don't delay registering - only a few spots left for this year's Wood Badge
WOOD BADGE 2017
Feb 18-20 and Mar 25-27, 2017
Course Director: Debbie Fallehy SfbacWoodBadgeCD@gmail.com
Wood Badge was originally presented by Baden-Powell as a means of strengthening and preserving the Scouting movement in every country in the world. Today, in the U.S., Wood Badge is a patrol-based, advanced leadership training program. Scouters learn to view Scouting globally, as a family of interrelated, value based programs for youth. Wood Badge combines the best of scouting tradiings with contemporary leadership concepts and recognized in leading buisiness and goverment organizations.
MORE INFO AT Click Here
---
---
Did your Pack have a great outing at a local park? Did youir Troop find a great new place to camp? We are accepting photos from Packs or dens, Troops or patrols, Teams, Crews, Posts ... well any Scouting unit, of activities and Scouts having fun to feature in this newsletter! Please include a brief description and be sure to include your unit, number, and district. Email to joann.parker@scouting.org
---
The circle with the dot in the center has long been Scouting's trail sign to indicate that one has Gone Home. Lord Robert S. Baden-Powell's resting place is marked by just such a symbol.
Bill Heinze
January 28, 2017
Ranger
Camp Royaneh 1983-2000
and
Wente Scout Reservation 2000-2002
Terri Heinze
August 2016
former Nurse, Camp Royaneh
wife of Bill Heinze
Always Together
---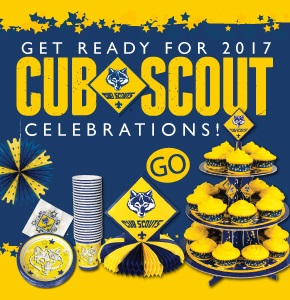 CELEBRATE YOUR BLUE & GOLD
East Bay Scout Shop has everything you need
510 633 3005
Part-Time Sales Associate Position Available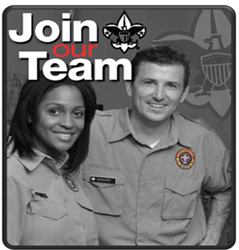 The East Bay Scout Shop has an outstanding opportunity for a motivated, experienced Sales Associate in a fast-paced, results-oriented environment.
Job Overview: Contribute to the successful daily operation of the East Bay Scout Shop by transacting sales, accurate and on-time ADI records, receiving orders, stocking shelves, and maintain a clean customer friendly environment.
The individual in this position will:
Provides excellent customer service in the store and on the phone.
Processes customer orders through the POS system.
Maintains a stocked, organized, and clean store.
Opens and closes the store as directed by management using the prescribed policies and procedures.
Safeguards BSA monies and merchandise.
Qualifications/ Experience: The qualified candidate must have:
Prefer retail experience
Knowledge of Scouting Program
Good Communication Skills
To Apply: Qualified applicants should apply in person at the East Bay Scout Shop 1001 Davis Street, San Leandro, CA. Please contact Linda Gentile, Store Manager, with questions: 510-633-2005.
---
Need to change your email address? Please contact joann.parker@scouting.org
so we can change it in both our scouting system and in our newsletter system.
San Francisco Bay Area Council #028, Boy Scouts of America
1001 Davis St., San Leandro CA 94577-1514
(510) 577-9000 www.sfbac.org