Venturing Camping
The Achewon Nimat Lodge of the Order of the Arrow invites all Troops, Crews, and Ships to this exciting outing in the snowcapped Sierra Mountains. Fun and games in the snow await you!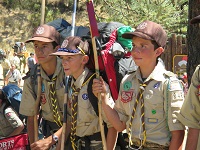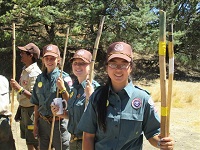 Session 1 week - June 16-22, 2019 @ Rancho Los Mochos Scout Camp
National Youth Leadership Training (NYLT) is a high energy week of fun activities including advanced leadership training, outdoor skills, and team-building. NYLT is open to Venturing Scouts as well as Boy Scouts who are First Class, 13 years of age or completed 7th grade. Sign-up early.
---