John C. Fenoglio Selected as Scout Executive of Golden Gate Area Council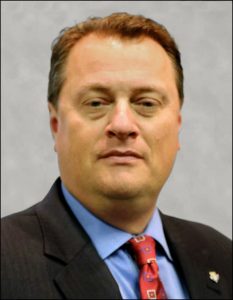 Please join us in congratulating John C. Fenoglio who will serve as the new Scout Executive of the newly merged Golden Gate Area Council in Pleasant Hill, CA, effective June 1, 2020.
John began his Scouting career in 1987 as a District Executive at the Crossroads of America Council in Indianapolis, IN. He moved on to become the Director of Programs at the Indianhead Council, St. Paul, MN. John continued his career as Director of Field Services, in Mid-Iowa Council in Des Moines, IA and then was selected to serve as Scout Executive at the Anthony Wayne Area Council in Fort Wayne, IN. He most recently served as Scout Executive of the Mt. Diablo Silverado Council, Pleasant Hill, CA.
John is an Eagle Scout, Vigil Honor member of the Order of the Arrow and Rotarian, who enjoys golf, traveling and fishing.
John and his wife Stephanie, have three children, Charlie (Eagle Scout), Lydia and Elena.
Please join us in congratulating John as he joins in partnership with the volunteers and staff of the Golden Gate Area Council to deliver quality Scouting experiences to the young people of the communities they serve.